PRECISION BARBELL TRACKING TECHNOLOGY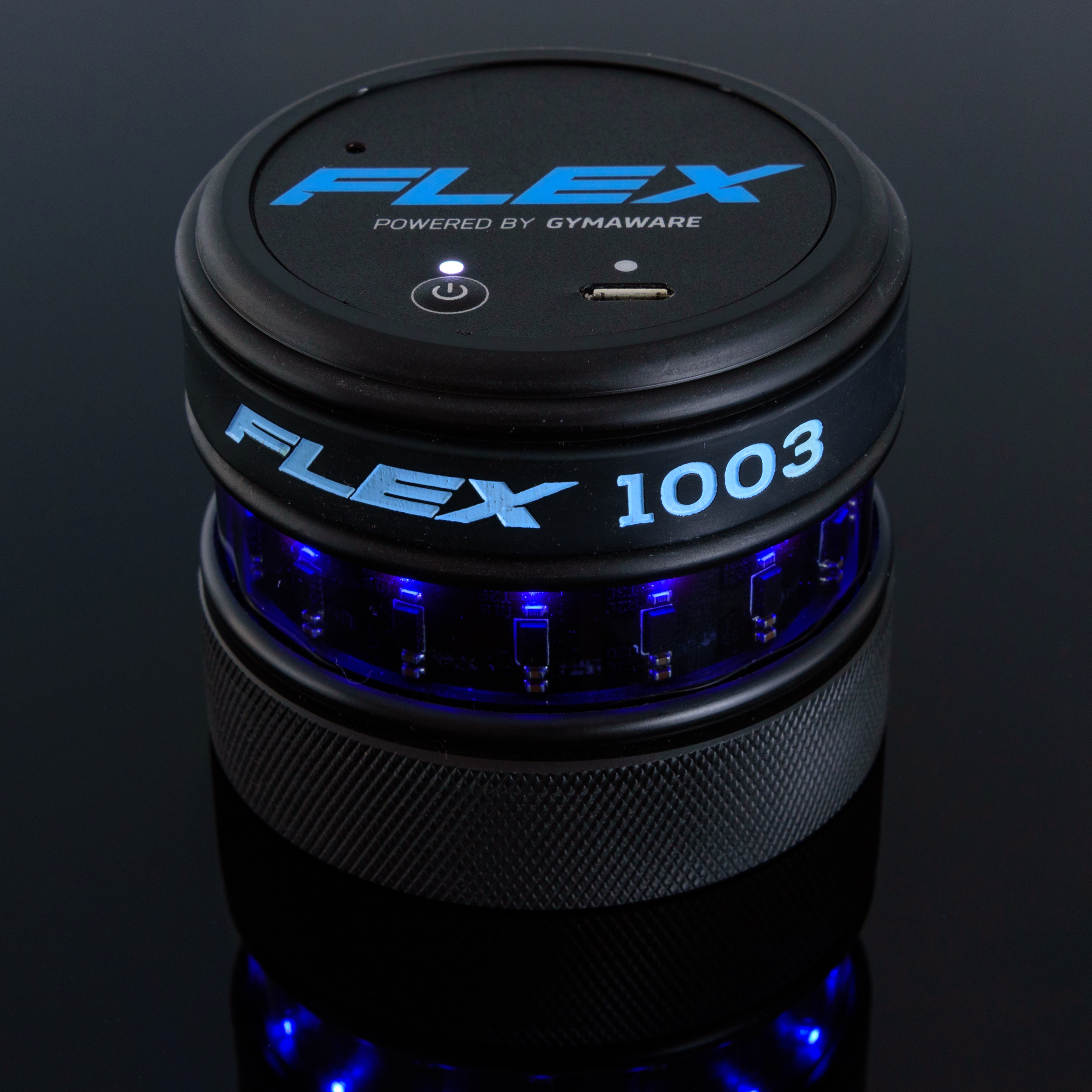 LIFT INTELLIGENCE
FLEX measures lift performance with laser accuracy and gives powerful real-time feedback through your smart device.
FLEX is for anyone ready to take their training to the next level. Train better, avoid injury and track progress with reliable accuracy using the same metrics and training methods as elite performers the world over. 
Eliminate the guesswork with FLEX…
KEY FEATURES
Real-Time Display: Immediate feedback on every rep and set. Get motivated and stay focused.
Velocity & Power: Optimise training zones, autoregulate load, identify fatigue and maintain intensity.
Bar Distance, Path & Movement: Scrutinise technique and refine your movement patterns.  
Automation: Minimal interaction with your phone for hands-free training.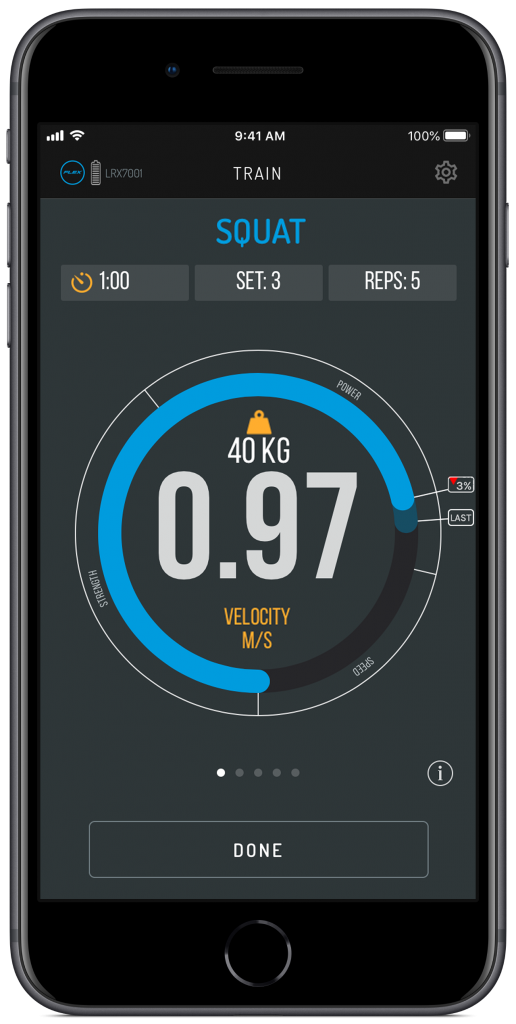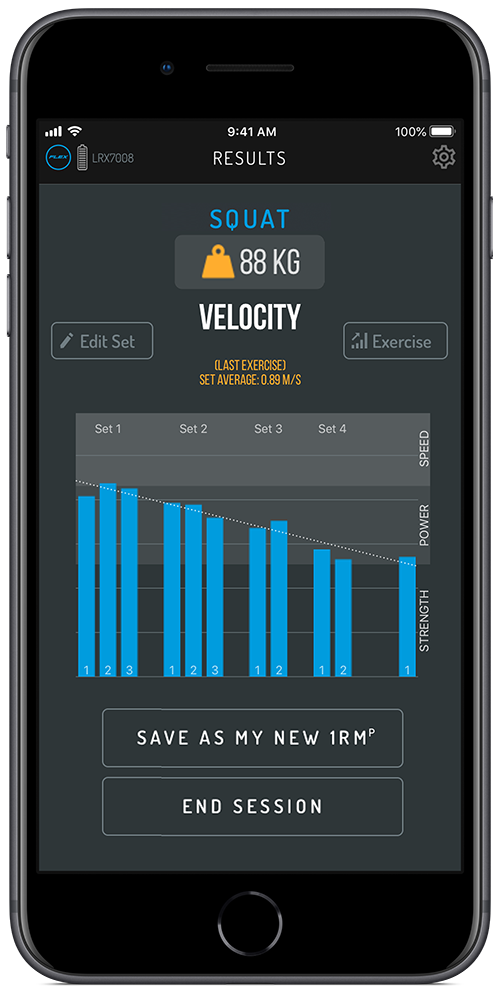 MEASURE EVERY REP & TRACK EVERY WORKOUT WITH ELITE LEVEL PRECISION
Cutting edge laser optic technology makes for unrivalled precision. For the first time, individuals interested in their performance in the weights room can access the accuracy required to implement Velocity Based Training (VBT), the training method of choice of elite performers the world over.
A LEGACY OF EXCELLENCE
For 15 years we have provided the sports industry with the world's leading performance measurement device, GymAware. Our passion for performance and a commitment to continued improvement for all athletes led us to develop the definitive individuals' solution, FLEX.
FLEX gives individuals the power of accurate performance data previously restricted to the elite. By integrating cutting edge laser optic technology, FLEX ticks all the boxes – portable, accurate and affordable.
Like GymAware, FLEX measures barbell velocity, power, distance, bar path and bar movement. Every rep is measured and every set is tracked. Real-time lift performance displayed through the FLEXStronger app holds you accountable to session intensity and training zones.
FLEX encourages a more social training experience. Compare results, share with friends and follow the performance of your sporting heroes.
At its core, FLEX is all about assisting you to make informed training decisions, in real time and with superior accuracy. Change the way you train, forever.
Join the Movement
Subscribe to the newsletter for education, updates and offers.