With FLEX you will take your training to the next level. Experience 'hands-free' sessions due to FLEX's intelligent design and never miss a rep.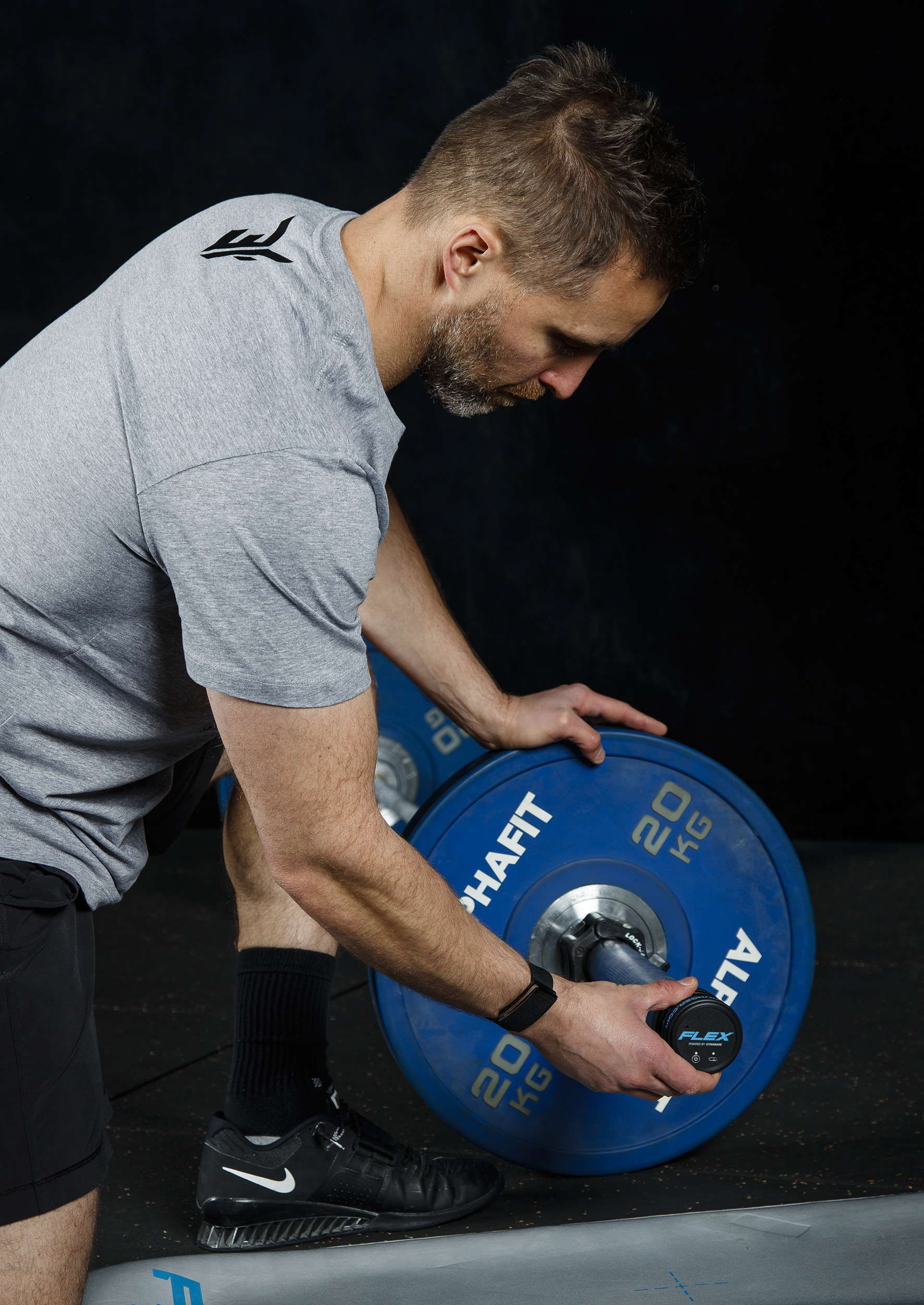 THE ULTIMATE BARBELL TRACKER
FLEX attaches to the end of your barbell and automatically tracks each and every rep.
No need to manually press start and stop during your session, and you'll get powerful real-time feedback through your iPhone or iPad while you lift.
FLEX gives you key performance metrics; velocity, power, barbell distance, path and movement.
WIRELESS: Rapid wireless connectivity and over 10 yard range. 

PRECISE: Our laser optic array is highly accurate. 

PORTABLE: Lightweight and compact, FLEX fits in even the most overcrowded gym bag.
METRICS
VELOCITY: Maintain intensity and choose the optimum weight for every lift. 

POWER: Immediate feedback on the performance of every lift and monitor results. 

DISTANCE: Maintain range as you fatigue and improve overall technique.

BAR PATH (horizontal): Identify opportunities to refine technique. 

BAR POSITION (vertical): Spot sticking points and improve efficiency.
Real-time feedback for every lift, as you lift.

Measures an extensive list of barbell exercises including all major lifts – Bench Press, Deadlift, Squat, Cleans and Snatch.

FLEX automatically recognises when sets start and finish.

Use the 1RM protocol to safely estimate 1RM at sub maximal load.

Compare lifts, share results and compete with friends in the FLEX Community.

Create Workouts to automate sessions and minimise contact with your wireless device.

Reports on every session, with weekly and monthly progress updates.

Review every lift FLEX has ever measured in the History section.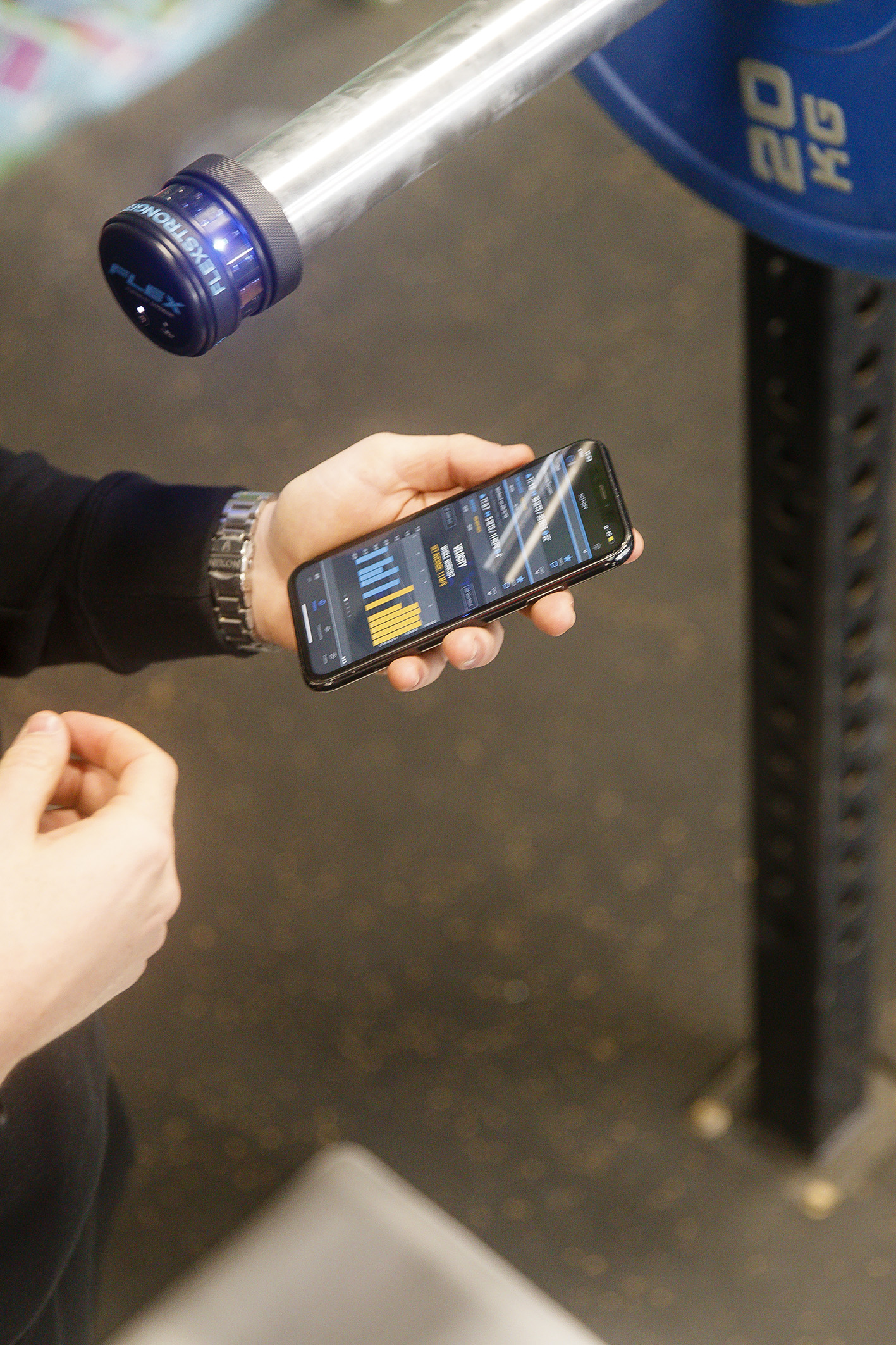 Dimensions
– 6 ounces (175 grams)
– h 2.6 inches (66 mm); d 2 inches (52 mm)
Compatibility
– Android, iPhone & iPad (optimised for iPhone)
– iOS v11 and above
– Android 8.0 and above
Wireless Connectivity
– Over 10 yards/metre range